Part of my intention with Deep Freedom Now is to share brilliant work which illuminates our human journey, challenges and possibilities. We can learn anything anywhere and live with greater ease, effectiveness and Aliveness, as a result.
We have the privilege of availing ourselves of knowledge, wisdom and tools for orienting ourselves toward Vitality, Connection and our Heart's Desires.
I will be sharing a number of videos that convey essential and coherent perspectives for the themes we touch upon here. Some of these talks are over an hour long. I understand that many of you don't want to sit in front of a screen and listen to an hour-long talk. You don't need to!

Personally, I prefer listening to the audio only and I'd rather do it on a walk, rather than sitting around. If I'm sitting around listening to something, it's usually in my car, which is my "rolling university." I use an iPod with 80GB of memory which I bought over 8 years ago and which has been my "walking university" ever since. Activity stimulates memory. I can literally remember talks because I can recall the walks I listened to them on, and retrace the talk by retracing the walk.
If the visuals in a talk are critical, I'll point it out to you.
Today you don't need an iPod: most phones, even the simple text and voice phones, have .mp3 players. I typically take videos that I want to listen to and download the audio file only. You can get a 64 GB micro SD (with SD adapter) card for your phone on eBay for under $20; enough for about 60 days of non-stop listening!
This is easy. There are a number of ways to turn a YouTube video into a downloadable audio .mp3 or .m4a file. JDownloader is a free program that I use all the time on my Windows laptop. I can shut off my computer in the middle of a download and JDownloader will resume downloading next time I'm connected and fire it up. I then transfer those audio files to my trusty old iPod and you can simply transfer it to your phone. There are a number of online YouTube to mp3 converters you can use for free, also.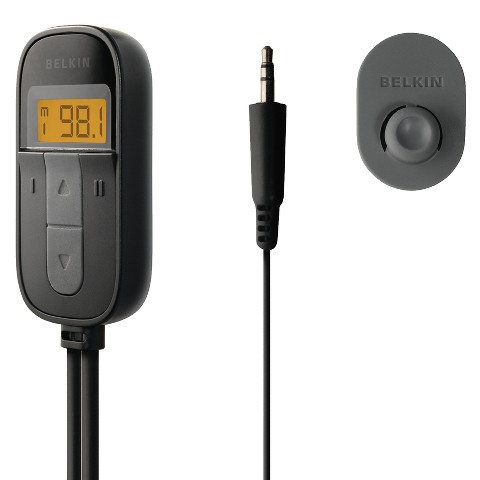 Since my car is pre-internet, I use a Belkin Tunecast radio transmitter which plugs into my cigarette lighter and into the audio port on the iPod, or your phone. It allows me to play any .mp3 on my FM radio while driving. www.eBay.com has a bunch of them available for less than $10, including shipping. I've had mine for years. There are plenty of brands that get even better reviews and are cheaper at Amazon.
And please, remember, if you have any questions such as "How do I use the Belkin Tunecast?," just type that question into YouTube or google and you'll see videos on exactly how to do it. It is VERY simple. Same thing with "downloading .mp3's onto my phone."
If you have a car radio with an audio plug, USB pin drive port, or Bluetooth, use those. Ask www.YouTube.com if you like to learn visually, use your search engine if you prefer to read. SIMPLE.
Many people tell me that they don't have time to read or to watch things on the computer. You don't have to!
I will be turning you on to brilliant work being done by others over the next few months. Dare to shape your learning experience with artistry, connecting your body to enjoyable experiences, like walking, and transforming your driving time into life- and relationship-enriching opportunities for partaking of the wisdom that is being offered to us.
Gather Seeds! Of Wisdom, which is Way-Finding, and Plant Them, so that You and Those You Love Can Blossom Fully and in Connection with the Fullness of Your Aliveness!